Sakura-Con: Second batch of pictures, cosplayers.
*WOW* I though this would prove challenging, but it exceeded my expectations and then some. Changing and challenging light conditions, bad poses by the cosplayers, bad composition by me... and all of these things having to be dealt with on the fly as fast as possible. These folks are here to enjoy the con too, even if they do want to share their work - it's not fair to take up too much of their time. (And some of the folks in better costumes or of more popular characters could and did get asked to pose again and again.)
These were the first folks we encountered in cosplay - and we hadn't even made it to the hotel room yet!
A pretty spring kimono.
Chi from
Chobits
... There were a bunch of Chi's and Persecoms there, but most just took whatever and stuck on the distinctive ears. This girl really rocked it, and over the course of the weekend, I saw her in several of Chi's outfits.
There were several Professor Utonium cosplayers... I'm considering doing it myself next year...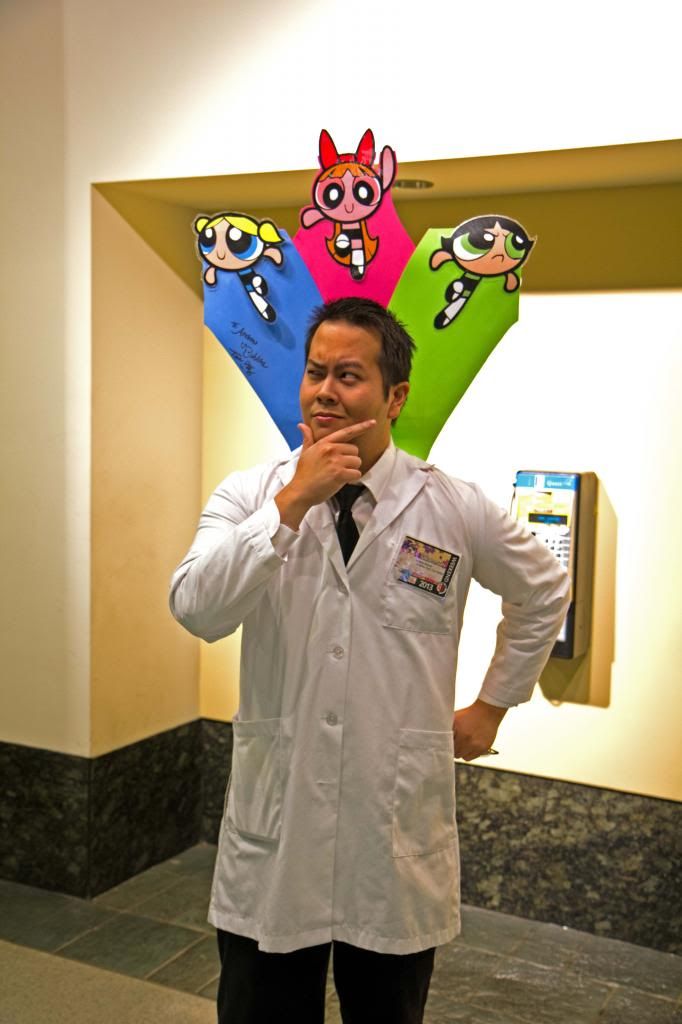 This girl had her pose and costume down cold - right down to Hit Girl's scowl...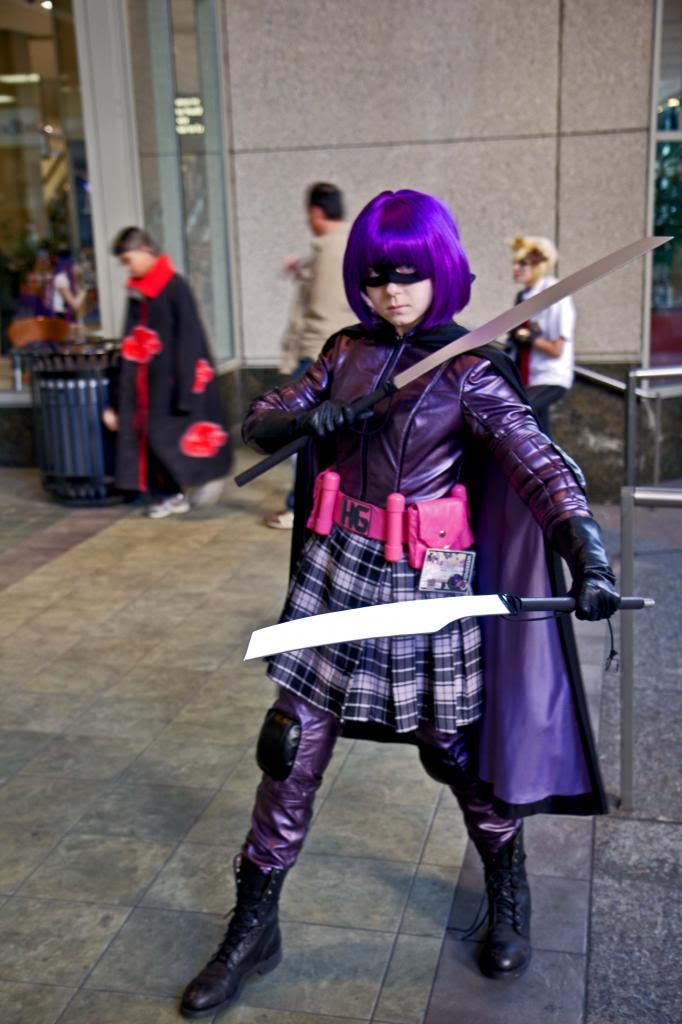 There were a variety of folks in TARDIS t-shirt and dresses, this young lady caught my eye because she went the extra mile with the blue wig.
*The* single most creative cosplay I saw all weekend - Peter Pan and his shadow. (And of course, as per tradition, Peter is played by a woman.)
There's a ton more, no way I can post/comment on them all... Check out the full gallery
here
.